Since 1999 we have been developing 1260+ websites for clients from individuals, professionals, organizations, schools, companies and industries.
Here the list some of our  works, not all of portfolio can be displayed in the table because of privacy issue. Please note that several links might be dead because so many reasons. We will trying to keep the list updated for your reference.
AndieStuff Web Studio
Jalan Sanggrahan No.15, Lodoyong
5.0 8 reviews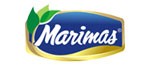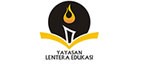 Work From Home
Address
Jl. Sanggrahan No. 15 Ambarawa
Kabupaten Semarang
Central Java 50611
INDONESIA
E-mail
[email protected]

Business hours

Monday to Saturday
9:30AM – 10PM
Have a question?
Call / WhatsApp / Telegram
If you have any question regarding to our services or just talking about online marketing possibility for your business, please contact us. Call upon request.