Since 1999 we have been developing 1260+ websites for clients from individuals, professionals, organizations, schools, companies and industries.
Here the list some of our  works, not all of portfolio can be displayed in the table because of privacy issue. Please note that several links might be dead because so many reasons. We will trying to keep the list updated for your reference.
AndieStuff Web Studio
Jalan Sanggrahan No.15, Lodoyong
5.0 8 reviews
Prakosa Adi

★★★★★

a year ago

Mantap, service excelent..

… More

pernah ketemu juga buat ngopi bareng ditraktir padal saya yang butuh soal orderan website mantaplah pokoknya...keep it up *big thumbs(Translated by Google)Great, excellent service ... I've also met for a coffee together when I was treated, I need to know about website orderssteady anyway ...keep it up * big thumbs up

Yusephine Herdiana

★★★★★

2 years ago

Best services, skillful, good

… More

peoples & helpful.

Krista Mitra

★★★★★

a year ago

Thank you for being part of

… More

our WEB design, and become an inseparable part of us for a better future ....

Budimoeljono Reksosoesilo

★★★★★

a year ago

DISRUPTED WEB STUDIO. Web

… More

mastering atau pembuatan website sudah sangat umum bahkan ada yang bisa self-making, tapi AndieStuff memiliki perbedaan yang boleh dikategorikan disrupted. Ia bukan mengidentifikasikan dirinya dengan "mastering" semata yang bisa jadi latah. Tapi ia sebut dirinya "studio" - artinya ruangan dimana seorang artis bekerja. Bukan hal teknis semata yang dipersoalkannya, tapi Andie menempatkan client dan project sebagai karya art. Ini yang membedakannya dari berbagai webmaster. Memilih AndieStuff Web Studio bukan keputusan yang salah, tapi disrupted terhadap kemapanan mastering website dan bisnis via web. Bersama AndieStuff, kami merasakan terdukung untuk mewujudkan mimpi yang accessible, transparent dan inclusive. Many thanks, Andie(Translated by Google)DISRUPTED WEB STUDIO. Web mastering or website creation is very common and some can even be self-making, but AndieStuff has differences that can be categorized as disrupted. He did not identify himself with mere "mastering" which could be talkative. But he calls himself "studio" - meaning the room where an artist works. It's not just a technical matter in question, but Andie places the client and project as works of art. This is what distinguishes it from various webmasters. Selecting AndieStuff Web Studio is not a wrong decision, but is disrupted by the reliability of mastering websites and businesses via the web. With AndieStuff, we feel supported to realize dreams that are accessible, transparent and inclusive. Many thanks, Andie

Joestin Haugumsons

★★★★★

3 years ago

Very recommended web design

… More

agency, I have 2 websites made by them, so far so good. Nice support by Andie, almost 24 hours a day via whatsapp. 🙂

Gabrielle Saphira

★★★★★

a year ago

Amr Maghrabi

★★★★★

a year ago

Fast, Efficient, High quality,

… More

Good value for money,and good communication.

Taman Delta Indonesia

★★★★★

a year ago

Very recommended e-commerce

… More

web design,

—

A Google User

★★★★★

2 years ago

Best services, skillful, good

… More

peoples & helpful.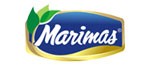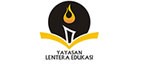 Work From Home
Address
Jl. Sanggrahan No. 15 Ambarawa
Kabupaten Semarang
Central Java 50611
INDONESIA
E-mail
[email protected]

Business hours

Monday to Saturday
9:30AM – 10PM
Have a question?
Call / WhatsApp / Telegram
If you have any question regarding to our services or just talking about online marketing possibility for your business, please contact us. Call upon request.